The Bibbaringa Shearers Quarters
A rural experience in Bowna NSW. Enjoy the special moments of staying on a working Ecological beef cattle property. Waking up to the sound of birds and cattle in the distance. Ideal for time out, family reunions, romance or exploring and walking on the property and district.
The renovated 4 bedroom shearer's quarters comfortably sleeps 8 people in one double room and 3 twin rooms. There are 2 bathrooms, kitchen, living room and outside laundry. TV, video, microwave oven, electric stove and oven. Home away from home.
All bookings through airbnb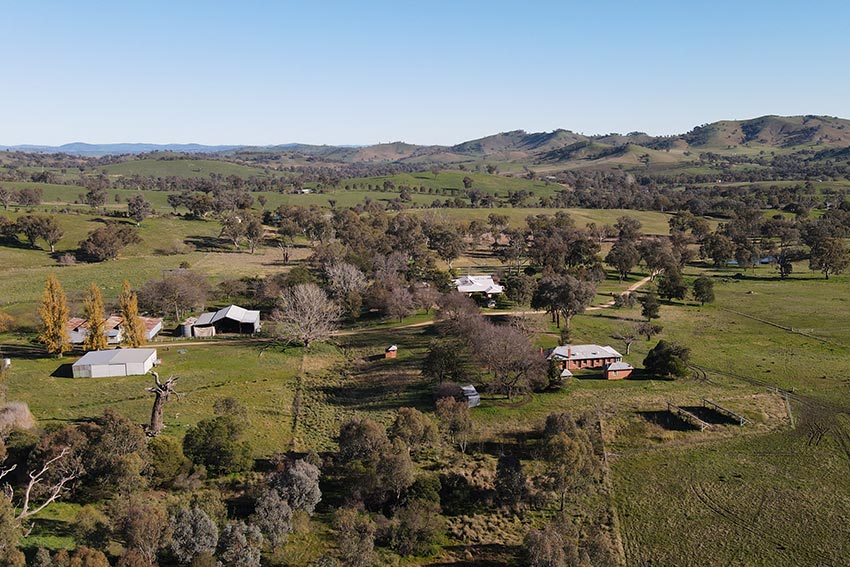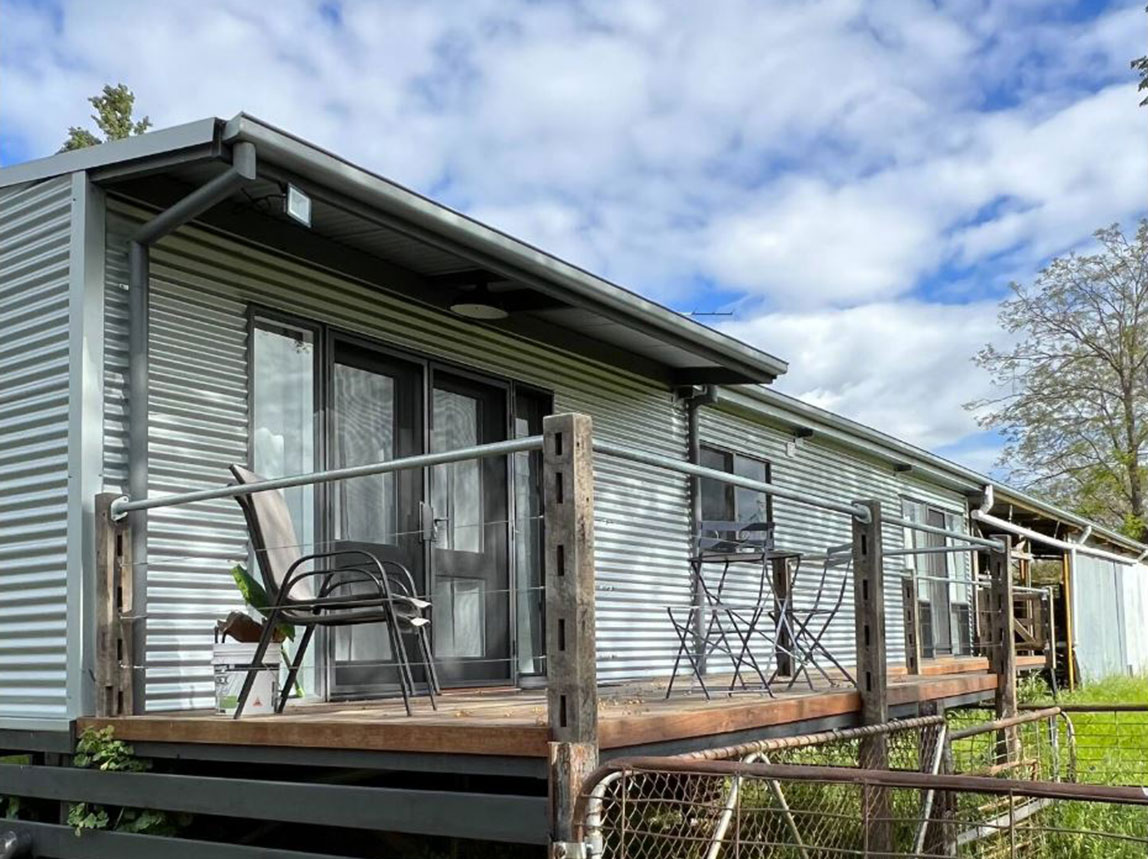 Bibbaringa WoolShed Studio
Take it easy at this unique and tranquil getaway. Ideal for time out sitting on the verandah in this very private space or a work space with a difference. Also good for artists of all types for residency. With the use of the Woolshed for a works space. Happy to take you one a farm tour and talk about Regenerative farming. Bibbaringa is a working Beef Cattle farm but very aware of looking after the environment. The Woolshed Studio is new and feel part of the farm.
The studio is a one bedroom kitchen lounge with bathroom and washing machine. Very light with fresh air and amongst the trees. With an outlook over the property. Modern design and paintings. Wood fire and reverse cycle airconditioning. This apartment is build for confort and privacy.
All bookings through airbnb
Tree Top apartment with city outlook – Albury
Tree Top apartment in central Albury.
Modern architecturally designed with views and privacy. The 2 bedroom apartment, open plan living space, private and spacious. Comfortably decorated in soft colours of natural materials.
The verandah and BBQ to enjoy the beautiful Albury climate under the shade of the lemon scented gum tree. The views and open space only 8 blocks from central Albury. A 10 minute walk to Albury central. I welcome guests to my special place.
All bookings through airbnb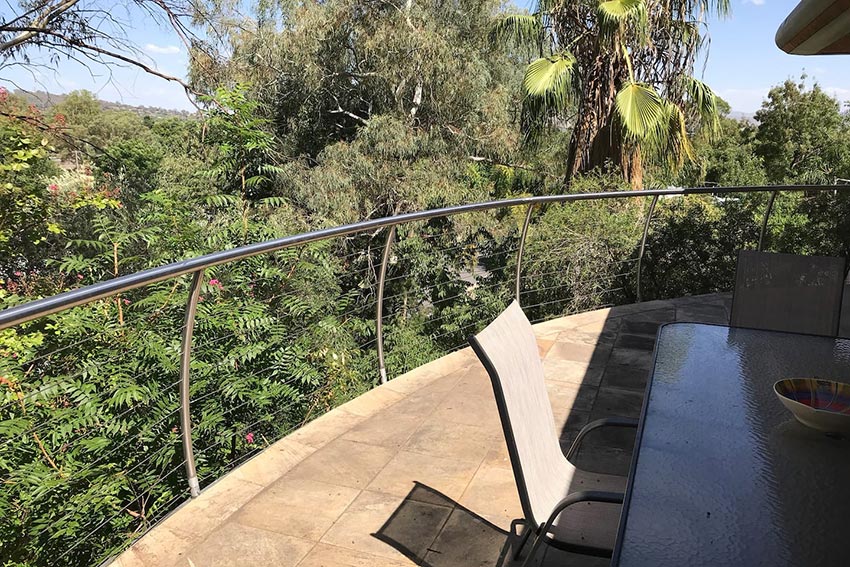 Latest articles
Keep up with our latest news.
carleyalchin
Grazing and Cultural Burning field day Listening to the [...]
carleyalchin
Audio recordings from NEW FARM NEXT DOOR Regenerating farmscapes. [...]